meta seo inspector
chrome extension for seo experts, webmasters, developers
meta seo inspector is a Chrome extension useful to inspect in 1 click the meta data usually not visible while browsing
Fast
All the meta-data in a click, just activate the extension and all page features are visible at once.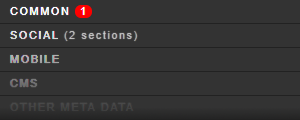 Comprehensive
Always know what is wrong or missing, mistakes are colored in red, infos are blue, tips are yellow.

Accessible
Dark/light and compact/comfortable theme switcher.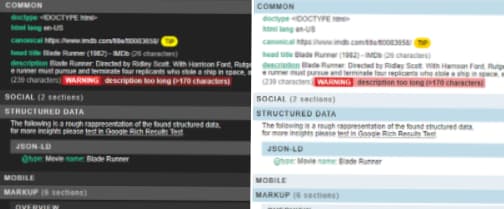 Handy
Direct access to popular tools like site testers, safety checkers and more.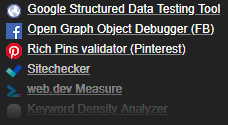 Free and Friendly
Frequently updated with new features.
No account required, no logins, no passwords, no fees.
Just contact me via Twitter DM or e-mail to ask for new features or report any issue.
Multilingual
Interface in Deutsch, English, Français, Español, Italiano, Polski, Português (Portugal), русский, українська, 日本語
Meta SEO Inspector changelog
Latest update